Fireye: Reliable for Large Industrial Burners & Boilers
Great Deals, Great Savings!
Purchase Parts with Confidence
Quick Time Online has over 500K parts from the world's leading manufacturers.
8-Conductor 3-meter Cable Assembly

$

386

$

270

45UV5 Series Scanner




$

1,160

Ultraviolet Self-Check Amplifier

$

1,812

Enhanced Model InSight Scanner

$

7,136

$

4,995

Vacuum Fluorescent Display (VFD)
$

1,480

$
1,180
Programmer Module

$

1,247

$

873
Flame Amplifiers

$

712

E300 Expansion Module
$
1,141

Integral Flame Scanner
$
2,038
Contact Us
For prompt and efficient service, enquiries should be sent according to the following regions in which your company is located:
Scan Our QR Code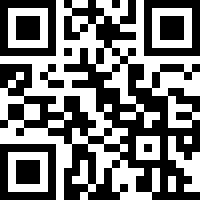 Legal Disclaimer
Quick Time Engineering Inc is not an authorized dealer, agent or affiliate of any of the designer, brands, or manufacturer, the products of which are offered for sale on www.quicktimeonline.com. All trademarks, brand names, and logos mentioned are used for identification purposes only and are registered trademarks of their respective owners who reserve the rights of ownership. The use of trademark, brand name or product on our website is not intended to suggest that the company, trademark or brand is affiliated to or endorses our website. All products are 100% genuine and legally purchased from authorized sources.