Schmersal: High-quality Switchgears in Industrial Automation
Posted by Norzan on 4/16/2021 to
Purchase Parts with Confidence
Quick Time Online has over 500K parts from the world's leading manufacturers.
Schmersal ESS32S1
101006390

$226 $158
Schmersal MKSC32
101005817

$207 $145
Schmersal STP02.4.1
101022867

$1,140 $798
Schmersal TESZ1110/S
101029152

$280 $196
Schmersal M3K 015-11Y
101054728
$217 $152
Schmersal IFL 20-400-10/01YG
101056640

$240 $168
Schmersal MJ 064-03Y
101056945

$604 $423
Schmersal RS655-Z22
153031612
$721 $505
Schmersal BS-B30-150-RVA
153030653
$223 $156
Contact Us
For prompt and efficient service, enquiries should be sent according to the following regions in which your company is located:
Scan Our QR Code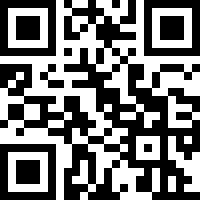 Legal Disclaimer
Quick Time Engineering Inc is not an authorized dealer, agent or affiliate of any of the designer, brands, or manufacturer, the products of which are offered for sale on www.quicktimeonline.com. All trademarks, brand names, and logos mentioned are used for identification purposes only and are registered trademarks of their respective owners who reserve the rights of ownership. The use of trademark, brand name or product on our website is not intended to suggest that the company, trademark or brand is affiliated to or endorses our website. All products are 100% genuine and legally purchased from authorized sources.